Message from the Research Directors
Margaret Herridge, Research Director
Hannah Wunsch, Associate Research Director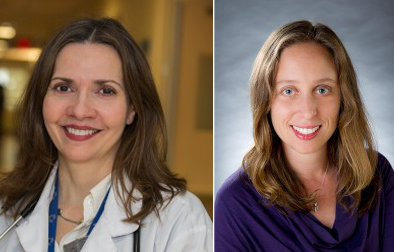 It is indeed a great honour and privilege to be part of the University of Toronto IDCCM research executive with Drs. Brochard and Wunsch and to serve as its Research Director.
The University to Toronto reflects the diversity and inclusivity of the city of Toronto which is, in turn, echoed within the Interdepartmental Division of Critical Care Medicine. There is a breadth and depth of research work within the IDCCM group that is unparalleled in our international critical care community. Further, the IDCCM group promotes inter professional membership which fosters a comprehensive approach to critical care research. Finally, there is access to extraordinary expertise and world thought leaders who contribute to the rich tapestry of opportunities for trainees and fellows.
The University of Toronto IDCCM group ranks second only to Harvard University in terms of its research profile and productivity.
The highlights of our research events through the calendar year are highlighted below and please join us! If you are an Alumnus/Alumna, I would strongly encourage you to participate in the newly emerging IDCCM Alumnae group activities!
Please spend time on the website to familiarize yourself with the Adult and paediatric faculty in the IDCCM and the incredible research opportunities that are available across Clinical and Basic Science, Health Services Research, Quality Improvement, Physiology and Education.
We look forward to welcoming you and working with you!
Margaret & Hannah