Community ICU Elective Sites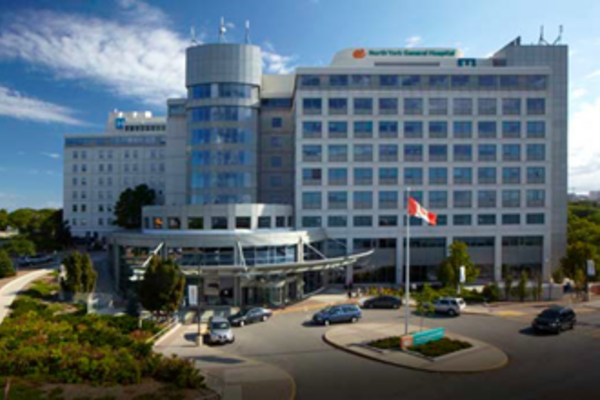 North York General Hospital
4001 Leslie Street, Toronto, Ontario
The North York General Critical Care Unit (CrCU) is a 21 bed closed medical-surgical and cardiac intensive care unit. The case-mix comprises medical admissions, high-risk and or emergent surgical admissions, as well as emergent obstetrical admissions. The ICU regularly accept patients via CritiCall for patients within the Local Health Integration Network (LHIN). There is one attending intensivist per week, with subspecialty backgrounds including general surgery, internal medicine, respirology and infectious disease. Cardiologists also attend on the CrCU, but only to the cardiac patients (approximately 1-2 beds) and therefore elective Critical Care trainees will have minimal involvement with this atient population
The CrCU provides conventional and non-conventional ventilatory support, including high-frequency oscillation. The ICU is capable of providing dialysis support using slow low-efficiency dialysis (SLED) which is administered independently by the CrCU nurses and supervised by the Attending Intensivist. North York General has a Critical Care Response Team in place that provides consultation and support throughout the hospital.
The interprofessional CrCU team includes a pharmacist, dietitian, respiratory therapist(s), physiotherapist and social worker. Critical Care trainees participate and, when appropriate, lead daily interprofessional goal rounds. CCM trainees work closely with the attending physician, including daily review of X-rays, formal and informal bedside teaching and supervision of procedures. CCM trainees may provide teaching to junior residents and trainees (e.g. family medicine residents or medical students). If interested, trainees may participate in CCRT consultations out of the unit. Trainees do not respond to cardiac arrests throughout the hospital as coverage is provided by internists.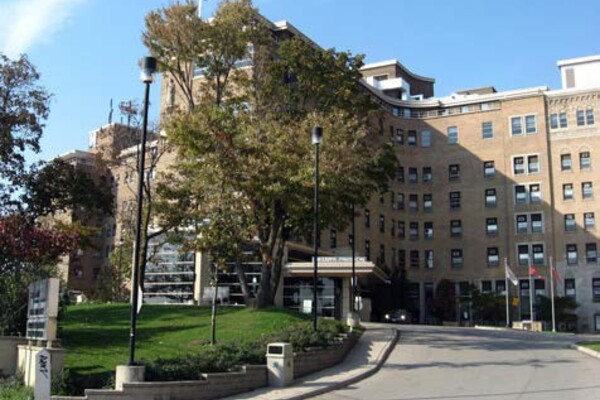 St. Joseph's Health Centre
30 The Queensway, Toronto, Ontario
St Joseph's Health Centre (SJHC) is a community teaching hospital affiliated with the University of Toronto, Faculty of Medicine. The SJHC ICU is a closed, 16 bed, mixed medical-surgical Level III ICU. There is a 4 bed step-down unit that is physically removed from the main ICU that is referred to as the HDU (High Dependency Unit). This is covered by the attending ICU physician as well, but does not have the ability to ventilate patients nor run vasoactive medication infusions. The Critical Care trainees are not involved in the care of patients in the HDU as a routine.
The case mix for the main ICU has traditionally been approximately 60:40 surgical:medical. We provide post- operative support for all surgical services (except cardiac surgery and neurosurgery), including general surgery, urology, plastics, ENT and high risk obstetrics. SJHC is a level III Thoracic Surgery centre with three active thoracic surgeons that provide full thoracic surgery support short of lung transplantation. SJHC also has a level III Hepato-Biliary Surgical service with two active surgeons providing all surgical support short of liver and pancreas transplant, including a large number of Whipple procedures and hepatic resections. Both these services provide care to a large number of out of LHIN patients and emergency transfers through CritiCall. They also account for a large portion of the surgical admissions to the ICU.
Approximately 30% of admissions come from the Emergency Department. SJHC ER has a very high volume (97,000 pt visits/yr) with an 11-13% daily admission rate. The ER population and subsequent admitted patient population has a high proportion of mental health and addiction co-morbidities, given its proximity to several high risk areas of the city. This carries through to the ICU population.
SJHC has a 24/7 CCRT that is comprised of an MD, critical care RN, and an RT. The Critical Care trainees do not participate in the CCRT rounds unless they request to. They will have interaction with the CCRT in urgent/ emergent situations as necessary.
SJHC has a large and active hemodialysis program. Subsequently, a substantial proportion of patients come from this patient population and will require ongoing HD/CRRT support while in ICU. The ICU also has the capability to provide Continuous Renal Replacement Therapy (CRRT) in the form of 5 CVVHD machines that are use predominantly for unstable patients. This is initiated by the Nephrology team and co-managed by the ICU and Nephrology.
Both conventional and non-conventional forms of ventilation support are available at SJHC ICU. These include two (2) High Frequency Oscillation Ventilators as well as APRV and inverse ratio ventilation. Prone position ventilation is becoming more frequently performed and Nitric Oxide is available and used on an ad hoc basis.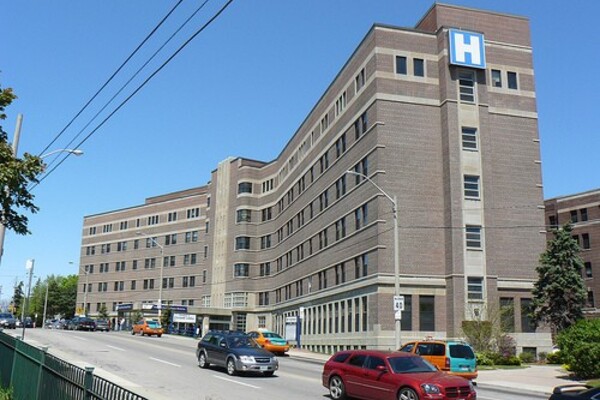 Michael Garron Hospital
825 Coxwell Avenue, Toronto, Ontario
Michael Garron Hospital (Toronto East Health Network) is a community teaching hospital affiliated with the University of Toronto, Faculty of Medicine. It has a combined- medical surgical ICU (MSICU) that has been closed and intensivist-led unit since 2005. There are 16 Level 3 (ICU) beds and four Level 2 surgical step-down (HDU) beds.
The case mix includes general medical cases and both planned and unexpected post-operative surgical cases. MGH is one of three Level 1 Thoracic Surgery centres in Toronto, performing all types of thoracic surgical procedures except for lung transplant. Lobectomy, pneumonectomy and oesophagectomy patients are all cared for by Critical Care trainees in the ICU.
In addition to tertiary thoracic surgical care, continuous renal replacement therapy (CRRT) is available in the ICU and collaboratively managed with the nephrology team. Critical Care trainees can gain an understanding of novel long-term weaning strategies as TEGH is home to the Prolonged-ventilation Weaning Centre, a provincial resource and leading research program.
The educational program is focused on hands-on learning. Critical Care trainees will rotate to MGH during their senior year and will therefore operate at a highly independent level. Critical Care trainees typically function as a Junior Attending from the beginning of their rotation. They are fully supported by an in-house intensivist, but generally run all aspects of the ICU independently, and lead the multi-disciplinary ICU team. Critical Care trainees often have one or two junior residents who work with them. Due to the small size of the trainee team, CCM trainees are able to perform a high volume of procedures including chest tube insertion, bronchoscopy, percutaneous tracheotomy, and intubation.
There are weekly medical grand rounds and weekly interdisciplinary ICU rounds, for which Critical Care trainees are responsible for one presentation during their rotation. We also have an Antibiotic Stewardship Team which reviews ICU patients three times a week. The Critical Care trainees represents the ICU at these meetings.
Critical Care trainees have the opportunity to hone their skills at acute resuscitation. The ICU is first call for all day-time Code Blue events and the Critical Care trainee is the first responder. There is also a Critical Care Outreach team run by a second in-house intensivist. The Critical Care trainee participates in the care of Outreach patients when acute resuscitation is required.